Look! We have stuff! For you!


Magnets
No more than 2 per person, please.
Quantities limited.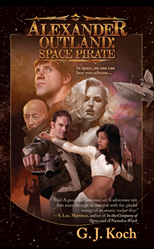 Want More Space Junk?
Head over to the Alien Collective Depot
and see what we have in store for you!
(Coming Soon!)



Self-Addressed Stamped Envelope (SASE) Required:
Please send an email to gjk@ginikoch.com with "Free Stuff Request" in the subject line. List each item and quantity you'd like. We'll send back the postage amount needed. You send us the SASE to P.O. Box 30406, Phoenix, AZ 85046-0406
and we'll mail back your free stuff! (Note to International Shippers:
Please see below for shipping instructions.)
We will process requests as fast as we can, but please expect up to a 6-week delivery turnaround.

International Shippers: All international shipping/orders will be paid through PayPal. Contact gjk@ginikoch.com for PayPal instructions. PayPals MUST originate from our side, not yours (because the IRS is picky and we live to stay within its benevolent laws).